Qualys Cloud Platform
We partner with the Qualys Cloud Platform to manage and monitor your IT infrastructure and data. With Qualys, our security team will protect you from existing problems and highlight future challenges. Qualys consists of "a suite of IT security and compliance solutions that leverage shared and extensible core services and a highly scalable multi-tenant cloud infrastructure." We sell this as a service on an annual basis as well as offering monthly, quarterly or one off. You can start small with a one off audit or sign up for an annual plan with monthly, quarterly or custom frequency of audits.

Pradeo
Mobile Apps is becoming more and more a critical vulnerability in your security risk profile. At Excelerate Systems, we provide security checks for your enterprise's mobile apps library. We also look for vulnerabilities and other issues in mobile apps deployments. We use Pradeo for this service. Pradeo is a provider of security solutions dedicated to Smartphones, Tablets and IoT devices.  Enterprises truly benefit from this particularly innovative anti-malware protection service.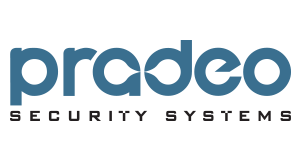 Contact Us
Contact us for more information about our products, professional services and support.